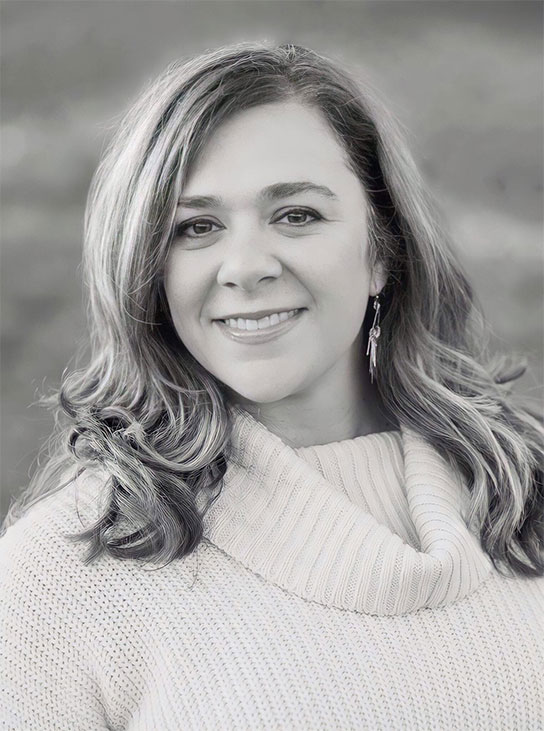 Heather Woodward
Heather Woodward is an award-winning, full-time Realtor and resident in the valley. Licensed since 2005, she has been a consistent top producer for Berkshire Hathaway HomeServices in the Crested Butte, Almont and Gunnison markets, providing support and guidance with vacation homes, commercial investments, vacant land, and residential homes.
Heather is part of the 1% of all agents within the Berkshire Hathaway HomeServices Network and is a prestigious member of the Institute of Luxury Home Marketing.
We provide seamless buying and selling experiences that enable the clients to make the necessary decisions that need to be made. In this day and age, you need an agent that can represent you well when seeking your home. Heather's years of expertise, local knowledge, community connections and marketing exposure with the Berkshire Hathaway brand and network are strong reasons to encourage you to contact her about listing your property. Buyers in this regard can also expect personal and professional customer service, a relationship based on trust and transparency, meeting and exceeding high standards.
Heather is dedicated to providing a home and a lifestyle for individuals and families, not just an address, and has built a team to support each client's specific needs. Knowledgeable, accurate, top of mind awareness and always current: these skills are what enable Heather Woodward and her team to excel in real estate. Her main goal is to work with our clients to make sure that all of their questions are answered so that the process is complete.
You can ensure that your success is our success.
Accomplishments:
2022 –

 Chairman's Circle – Gold Agents Total GCI | Annual Annual Winner

2021 –

5 Year Legend Award Category | Annual Winner

2021 –

Chairman's Circle – Gold Agents Total GCI | Annual Annual Winner

2020 – Chairman's Circle – Gold Agents Total GCI | Annual Annual Winner, 

2019 – Top 3 Agent (& Team) for BHHS's 2nd Quarter in all of Colorado

2019 – Gold Status Awardee Winner from the Berkshire Hathaway HomeServices

2019 – Top 2% of all Agents within Berkshire Hathaway HomeServices Network

2018 – GUILD Status Awardee from The Institute of Luxury Home Marketing

2018 – Top 1% of all Agents within Berkshire Hathaway HomeServices Network

2017 – Top 1% of all Agents within Berkshire Hathaway HomeServices Network

2017 – Berkshire Hathaway Chairman's Circle Platinum Winner

2017 – Top 10 Agent in the Gunnison County

2016 – Top Producer in the Gunnison County

2014 – Top Sales within Keller Williams Realty Colorado Heritage

2014 – Top Sales volume in the Gunnison county and greater Crested Butte area

2013 – Keller Williams International Gold Award Winner for Top Sales

2013 – Top Sales within Keller Williams Realty Colorado Heritage

2013 – Top Sales volume in the Gunnison county and greater Crested Butte area

2012 – Awarded Realtor® of the Year by Gunnison Country Association of Realtors®

2012 – Top 15 in sales volume in the greater Crested Butte area

2011-2012 – President of the Gunnison Country Association of Realtors

2011 – Prudential Leadership Circle Award Winner

2010 – Top 5 Producing Agent at Resort Realty Group

2009 – Top 3 Producing Agent at Resort Realty Group

2008 – Top 3 Producing Agent at Resort Realty Group