Hello,
Thanksgiving is my favorite holiday. Luke, our son, was born on Thanksgiving Day. It makes me love the holiday even more! This week the resort officially opens for the 2022/23 ski season. We are all anticipating a great year especially with the early snow and cold temps we have received.
Below are this week's numbers. I would expect more listings to come on here and there as we inch closer to the Christmas holiday.
Enjoy your Thanksgiving holiday. I have so much to be grateful for and I appreciate all your support and reading my weekly update!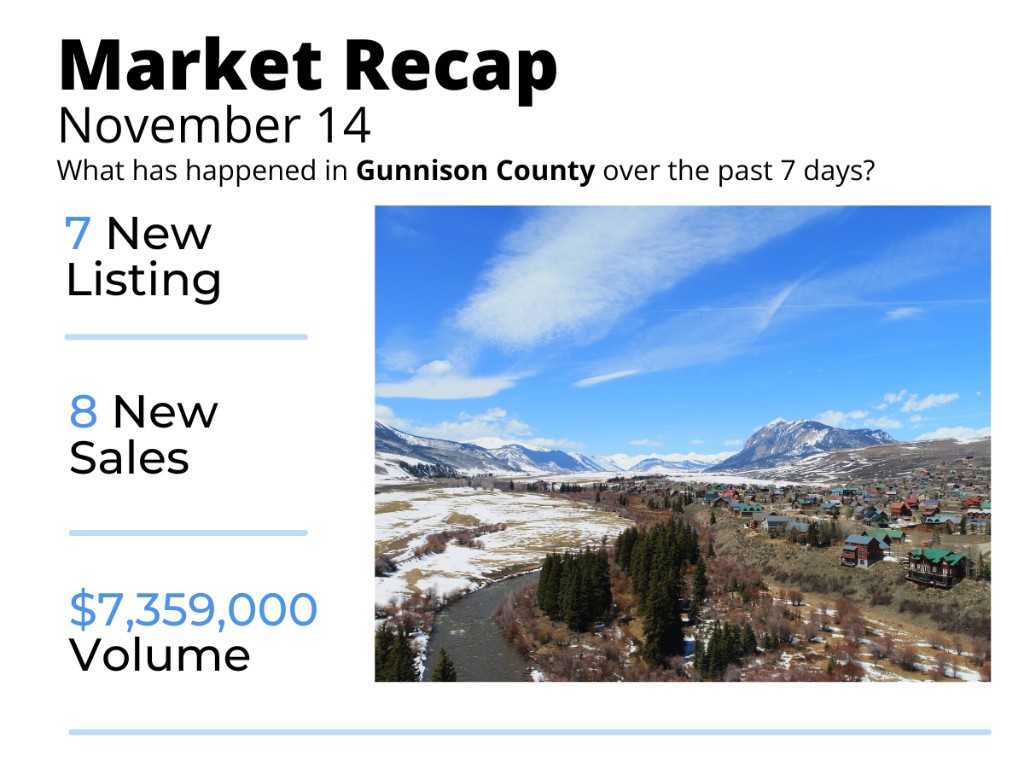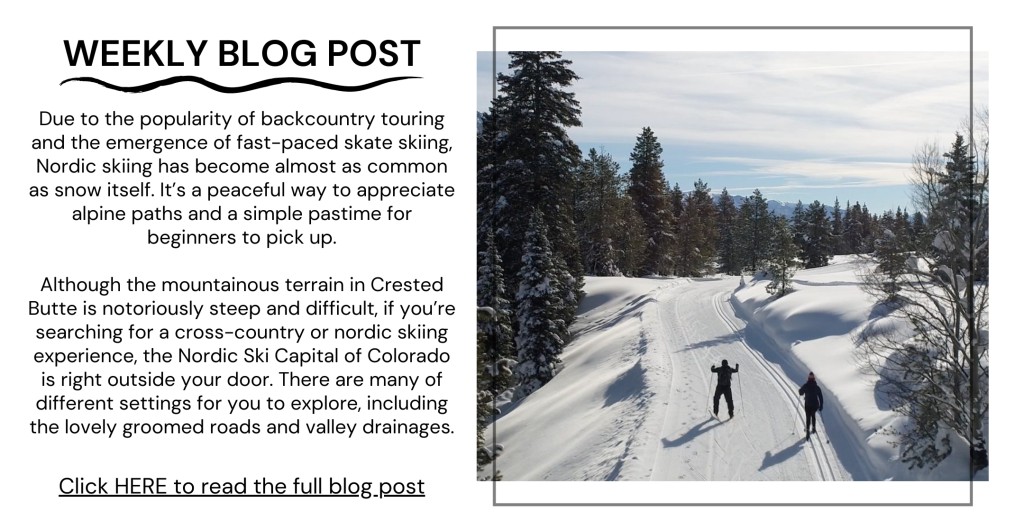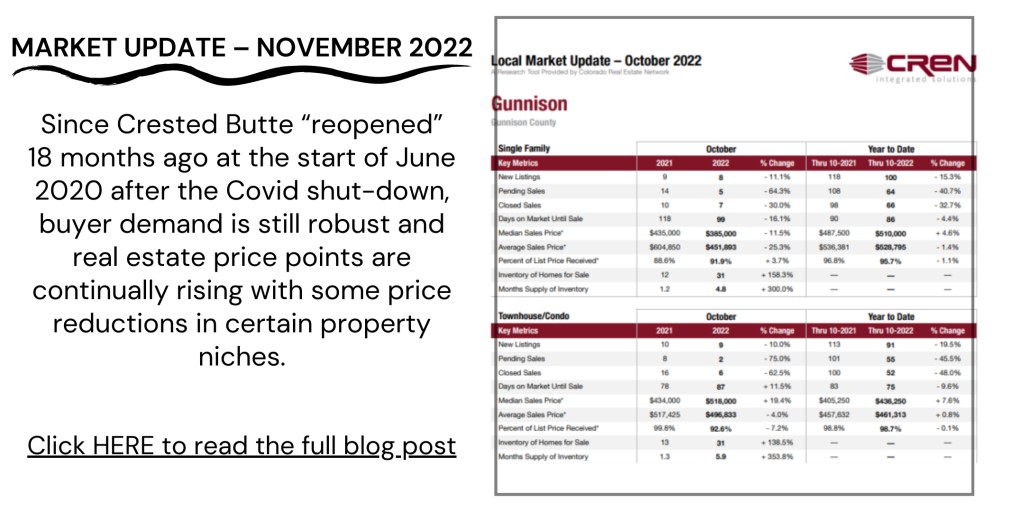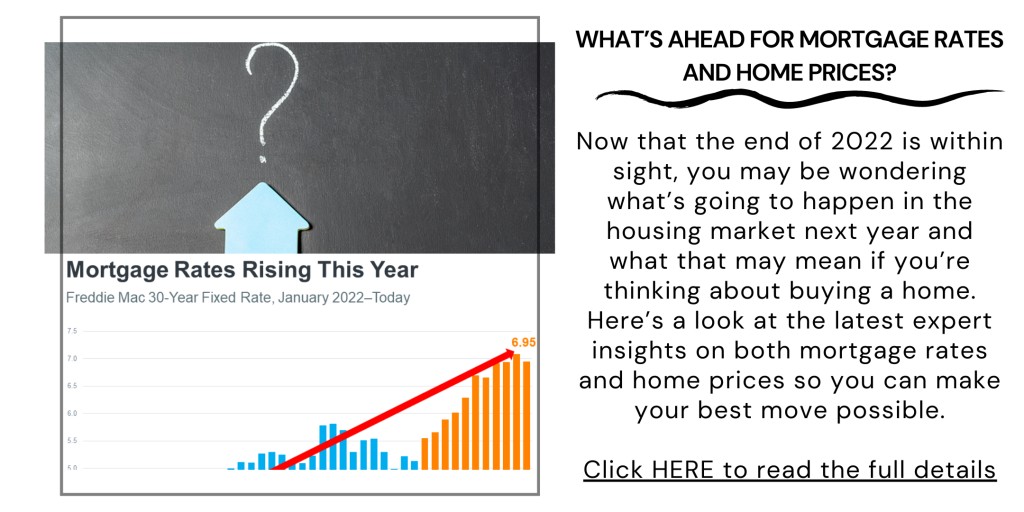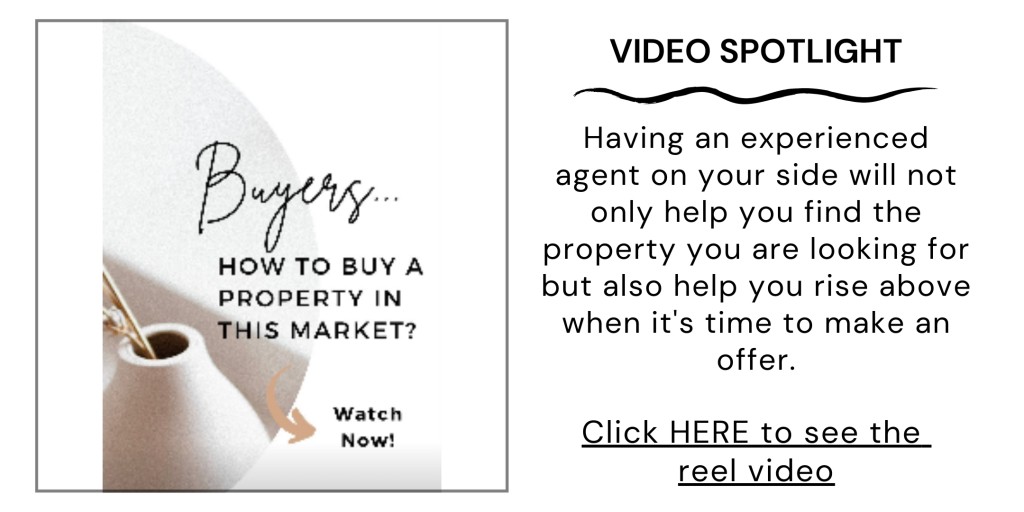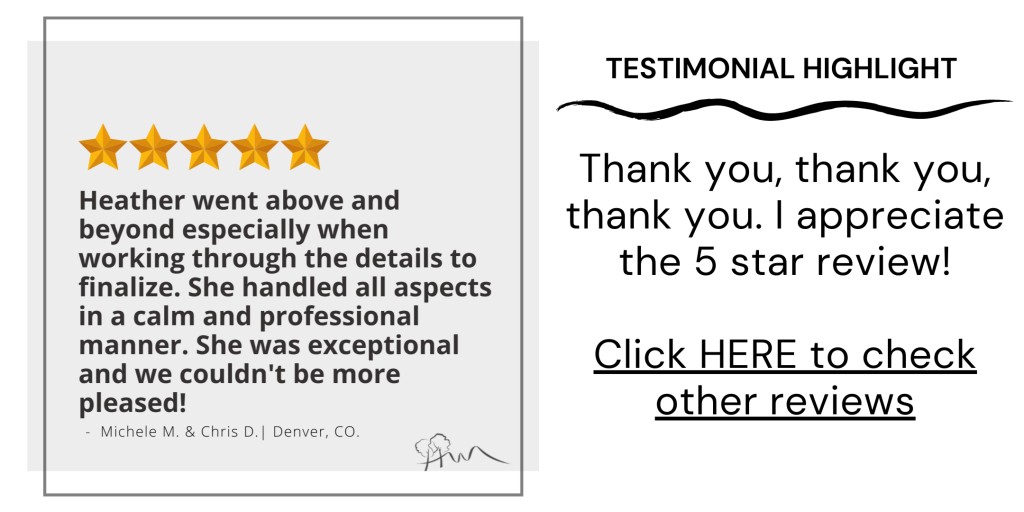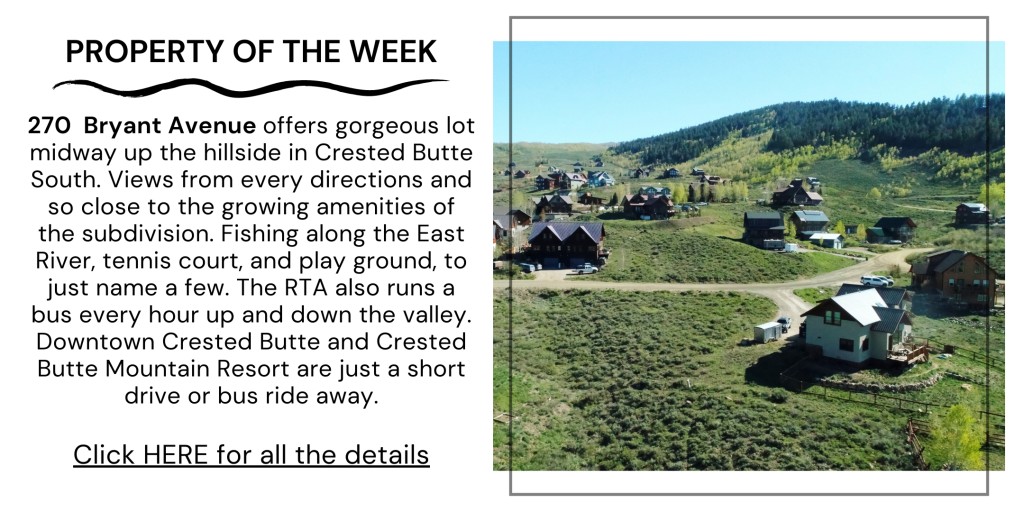 Market Updates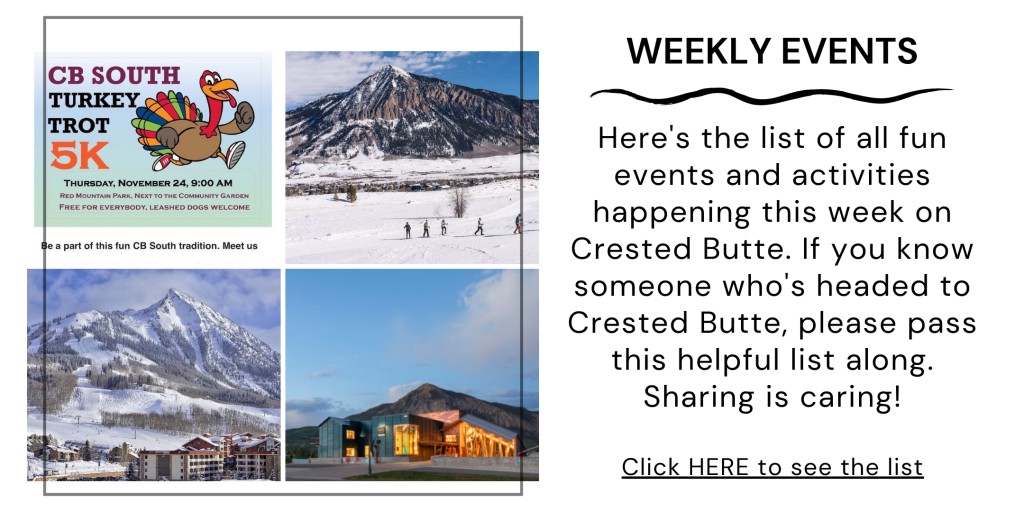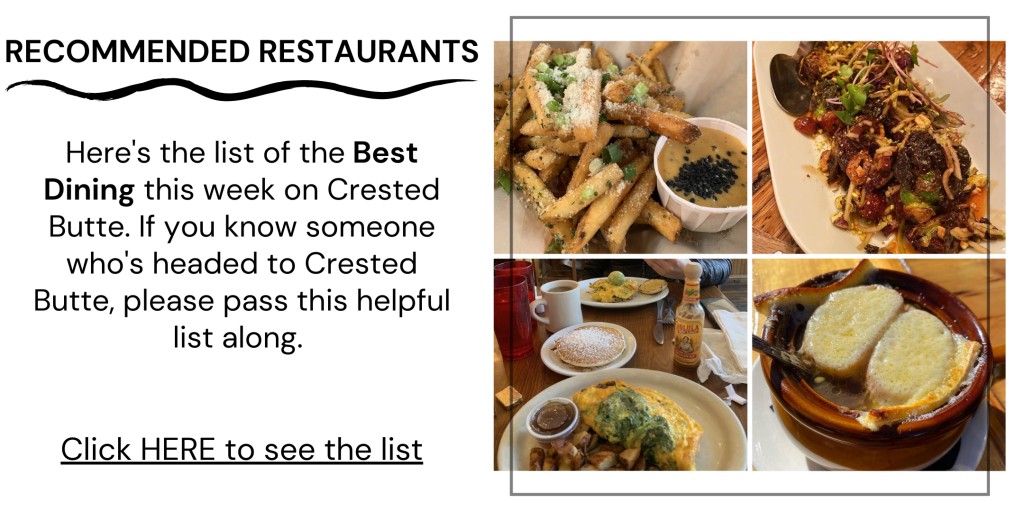 Featured News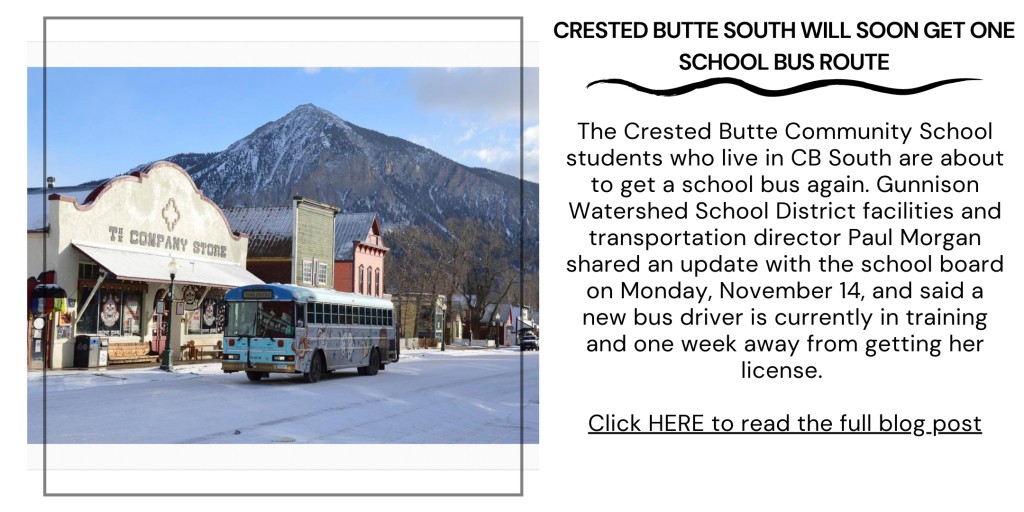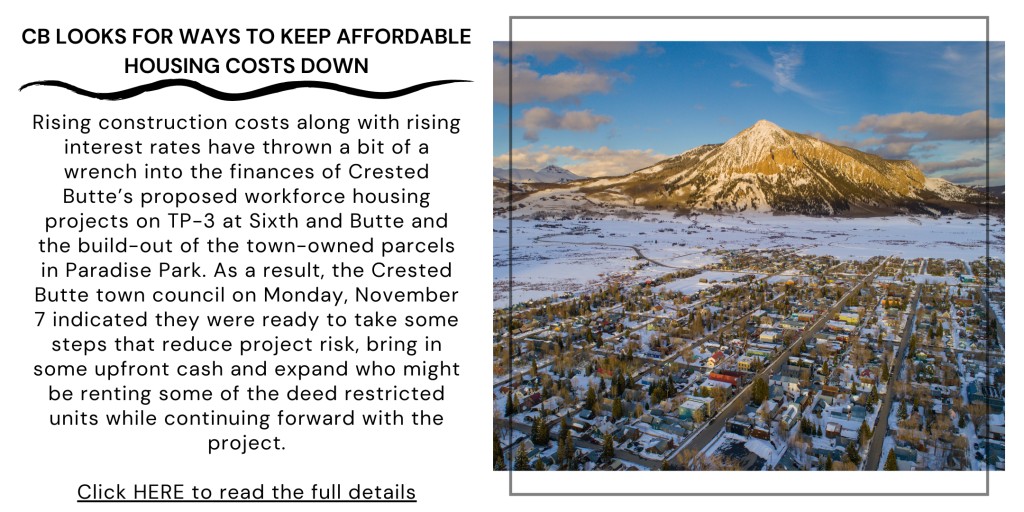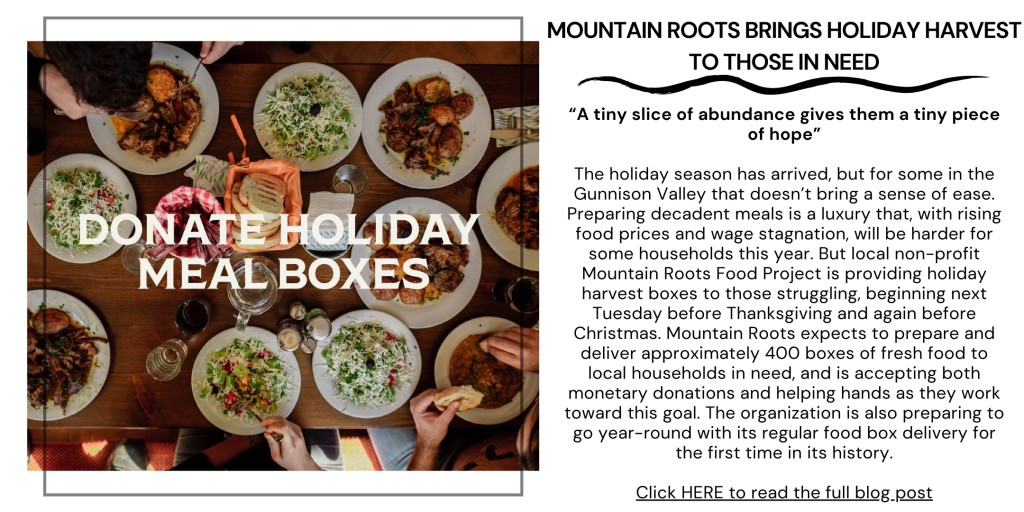 If you are thinking about making a real estate purchase or if you are ready to sell, let me buy you a cup of coffee and let's discuss Crested Butte's potential. Who do you know that wants to buy or sell a property? Let the Heather Woodward Team help. You can contact me on my cell phone 970.596.1394 or send me an email at Heather(at)TheHeatherWoodwardTeam(dotted)com.