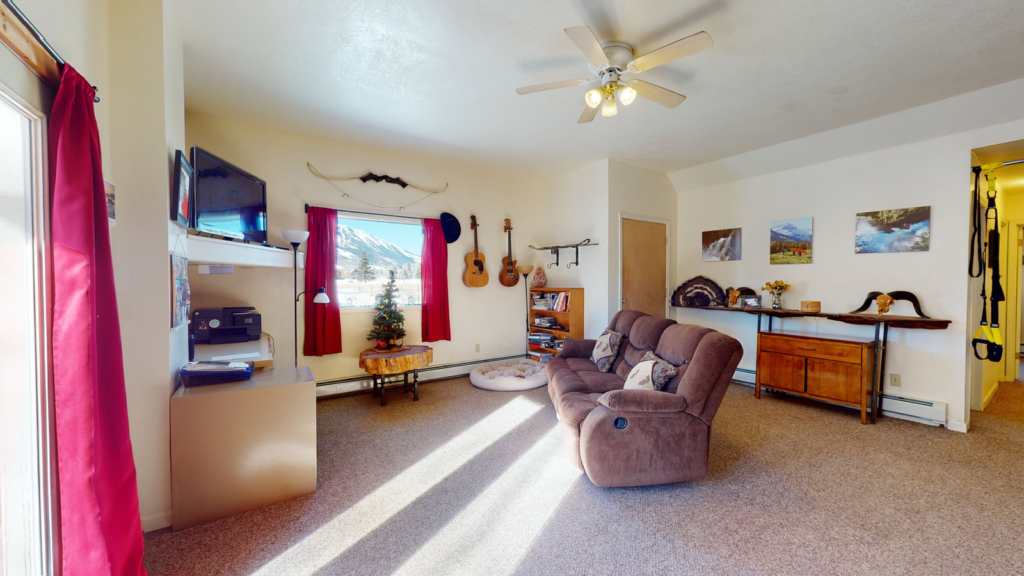 2 Bedrooms
2 Bathrooms
1,037 Square Feet
List price at the time of contract: $599,000
I am excited to announce that we have received multiple offers on the stunning property located at 217 Gillaspey Ave, Unit 2 at Crested Butte South. As the listing agent representing the seller, I am proud to say that the property has gone under contract! This luxurious home boasts 2 bedrooms, 2 bathrooms, and 1,037 Square Feet. As soon as you step inside, you'll be greeted by the warm glow of natural sunlight and an abundance of storage space for all your outdoor attire and equipment. The living area and kitchen offer ample space, creating an ideal environment for entertaining guests. The master bedroom, featuring an ensuite bath, is conveniently located down the hallway alongside a laundry area, a second bedroom, and another bathroom making it an irresistible gem in a highly sought-after location.
The multiple offers we received are a testament to the desirability of this property and the hard work we put into marketing it effectively. It was a pleasure to work with such amazing clients and to see their property generate so much interest in the market. I am thrilled to have secured an excellent deal for my client and look forward to closing this sale successfully.
If you are thinking about making a real estate purchase or if you are ready to sell, let me buy you a cup of coffee and let's discuss Crested Butte's potential. Who do you know that wants to buy or sell a property? Let the Heather Woodward Realtor help. You can contact me on my cell phone (970)596-1394 or send me an email at [email protected].